KKU conducts a ceremony to express attitude and loyalty of the Queen Queen Sirikit, the King's Mother on the occasion of her birthdate and Thailand mother's day that falls annually on August 12. The event was chaired by Assoc. Prof. Chanchai Panthongviriyakul (MD.), Adviser to Acting President of KKU, many KKU folks attended the activity hosted at a building of Physical Education Department.
To commemorate the 87th birthday of the King's mother, Queen Sirikit, which falls on August 12 every year, KKU people and loyal Thai representatives from around the campus take part in the mother's day ceremony. The ceremony started at 6 p.m. it was a time when KKU student leader, and representatives from different offices presented worshipping vase in front of Queen Sirikit picture. Assoc. Prof. Chanchai Panthongviriyakul (MD.), Adviser to Acting President of KKU, represented the university to place the vase and sign on a wishing pad to wish for the queen before leading the crowd in lighting candles and addressing a pledge to show gratitude to the queen.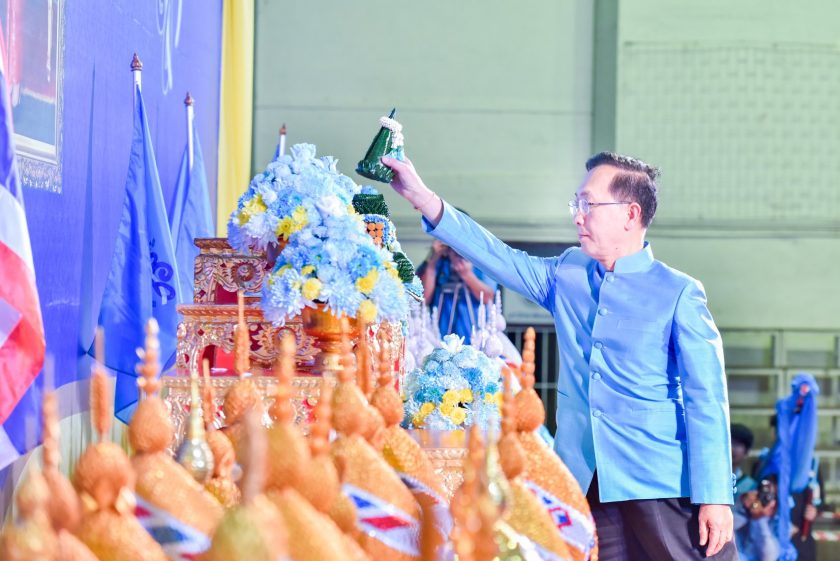 A part of the quote from Assoc. Prof. Chanchai says, "Upon her royal opportunity that has been given to us, we would like to harmoniously pay tribute and deliver our loyalty to the queen. May the auspice and sacred power of Pra Siam Devadiraj and all the power of the past Thai royal grace bestown upon her King's Mother, Queen Sirikit to long live her life in peace and happiness, and stay as an eternity in the heart and soul of Thai people".
Following the end of this wishing, the participants joined in the sing of the royal grace song to mark the end of the ceremony.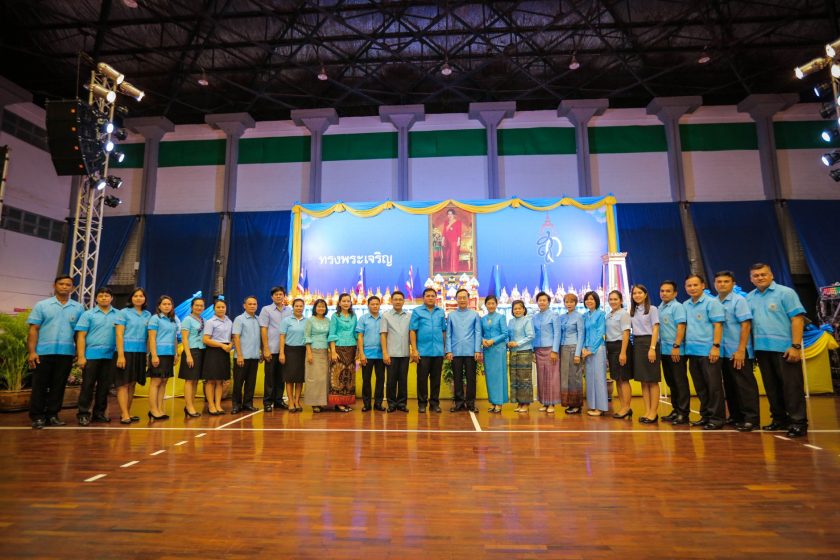 News: Rawipon Saisantong
Photos: Attapol Hampong, Nattapong Chumnan-ua, Boripat Thasi
[ Thai ]