KKU expands collaboration among allied arts network to raise research standard for becoming the research center and create pieces of arts in Mekong Region
     On July 12-13, 2019 at Avani Khon Kaen Hotel and Convention Center, Khon Kaen Provincial Office and the Faculty of Fine and Applied Arts, Khon Kaen University, organizes the 5th National Academic Conference on Fine and Applied Arts Research entitled Arts Create the World. Assoc. Prof. Dr. Niyom Wongpongkham, Vice President for Arts, Culture, and Community Relations and Dean of the Faculty of Fine and Applied Arts, KKU presided over. There were also over 500 participants who were lecturers, scholars, and students of 28 allied universities from different regions of Thailand. 
     Asst. Prof. Dr. Burin Plengdeesakul, Associate Dean for Academic Affairs and Research of the Faculty of Fine and Applied Arts reported that KKU and allied arts network, both domestic and international, had held this conference with objectives 1) to  encourage people to submit their research, theses, art work created by researchers, scholars, lecturers, students, and interested people; 2) to development of research quality, teaching and learning, and academic service for community and the country; 3) to allow participants to exchange body of knowledge as well as experience; 4) to organize participants' research presentation for academic excellence; 5) to support new researchers in the area of arts; and 6) to harness the research findings for local and national development. On this occasion, there were different sessions such as keynote speaker, oral presentation, and poster presentation categorized into groups – visual arts, design, music and performance, culture, and international presenters with total 118 topics. All 28 universities were the co-hosts of this conference.    
     At this conference, it was also great opportunity to sign MOU among allied network to improve research and curriculum. After the opening ceremony had ended, KKU plaques and souvenirs were presented to the honorable speakers and a representative of each university as a warm welcome. Then there was the special talk on "Ways and Styles of Preservation and Local Industry Development for Global Recognition" by Mr. Korakot Aromdee, the winner of Silapathorn Award for Design 2019.
     Assoc. Prof. Dr. Niyom Wongpongkham revealed at the interview that basically the function of arts were to respond to human's feelings in the form of art work that artists created beautifully and contentedly. However, these days we needed to find the answers of how arts were beneficial to people's lives and how it could develop thee society. People started to talk about arts for economy and society even more, so the concepts of Arts Economy and Creative Economy had emerged. To pursue the vision of becoming the center of research and arts creation in Mekong Region and to move the society by arts, KKU had to rely on collaboration among allied network sharing the same goal that required arts for improvement and conference for the exchange of knowledge including experience. All of these could encourage arts scholars to create work with high value for the society and academic area.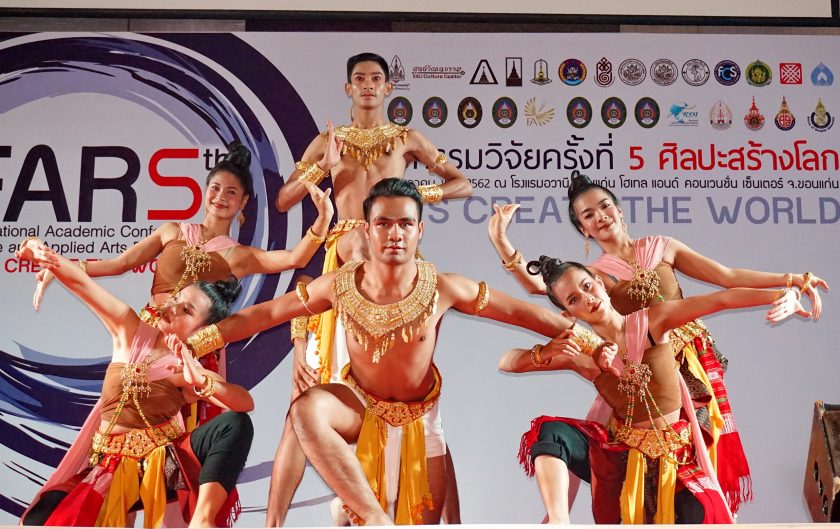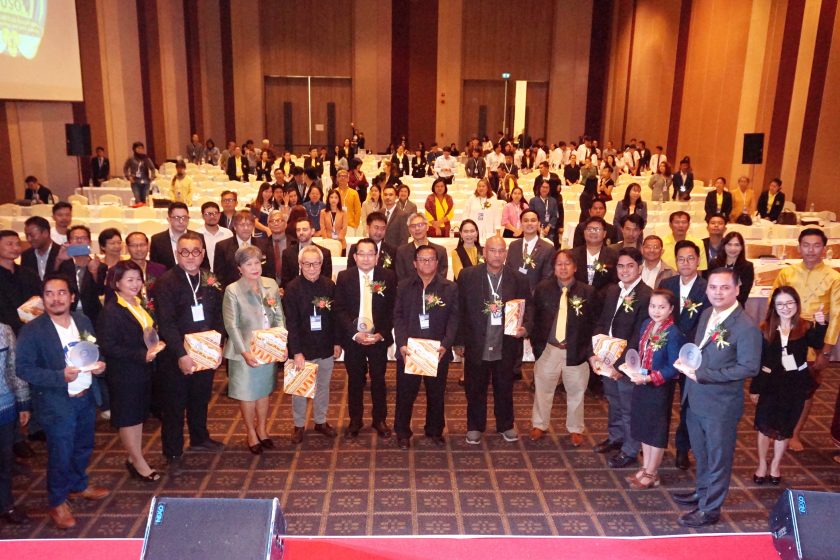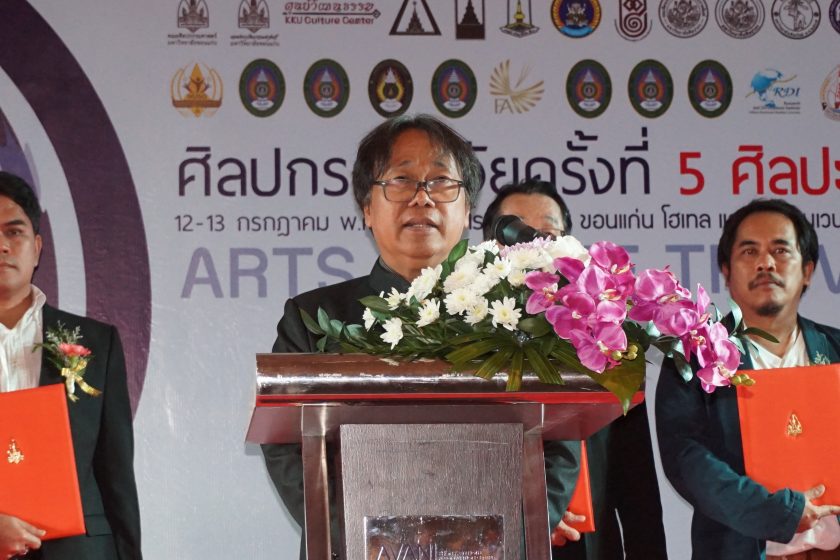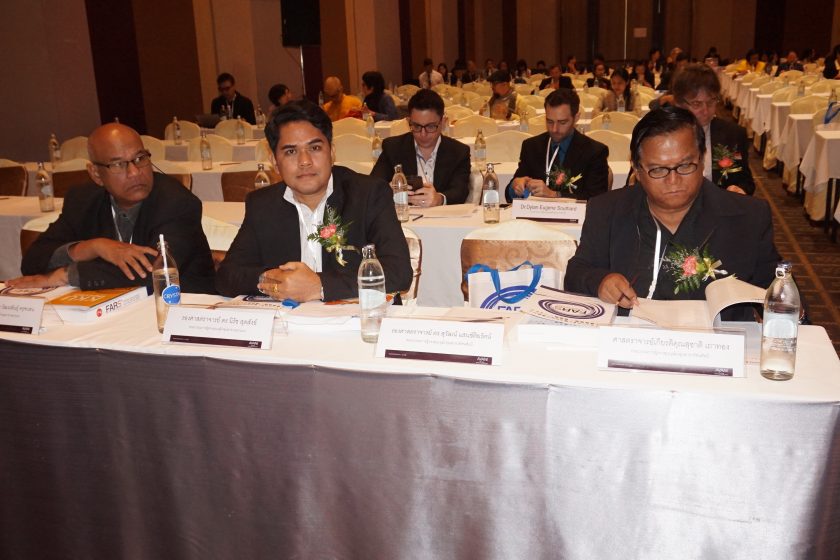 News/ photos:  Udomchai Supanavong