A design student from Faculty of Architecture wins the "Srikasalong" trophy design contest, shining out the idea raised from the combination of 7 precepts of Buddhism canon and Kasalong flower.
Congratulations to Mr. Thanakrit Kruangtrongjit, a junior design student, Faculty of Architecture, who reaps the first prize on the Kasalong Trophy Design hosted by Faculty of Humanities and Social Sciences (HUSO) to remark its foundation dates that falls on July 18 every year. The awards are given to the winners of different categories such as the best role models for moral observant. The unveiling of the winner was approved based on Humanities and Social Science announcement dated on July 4, 2019, serial number 43/2562.
Thanakrit explains the meaning of the figure, a seven-petal Kasalong, that appears on his award winning trophy. He said he had wanted to combine Kasalong flower, which is the flower code of Faculty of Humanities and Social Sciences, with the sculpture designed to look like Buddha's hand. These two emblems represent moral and people with the perfect observance of Buddha's teaching. Inviting the Buddha's teaching into one mind will the spirit of the practitioners. Each of the seven petals of Kasalong represents the following moral codes.
1. Being aware of reason
2. Being aware of results
3. Being aware of oneself
4. Being aware of estimation
5. Being aware of time
7. Being aware of choosing friends
The seven percept is a reminder that keeps people in track of performing good deed without regard to their educational and economical backgrounds. The people beholding to the seven precepts are ideal population of the world. The seven petals of the flower as designed on the trophy conveys the idea that HUSO was established as the seventh faculty of KKU. The winner was enough smart to put this cultural beauty with the modern design work, which is one of the reasons that help Thanakrit win the competition.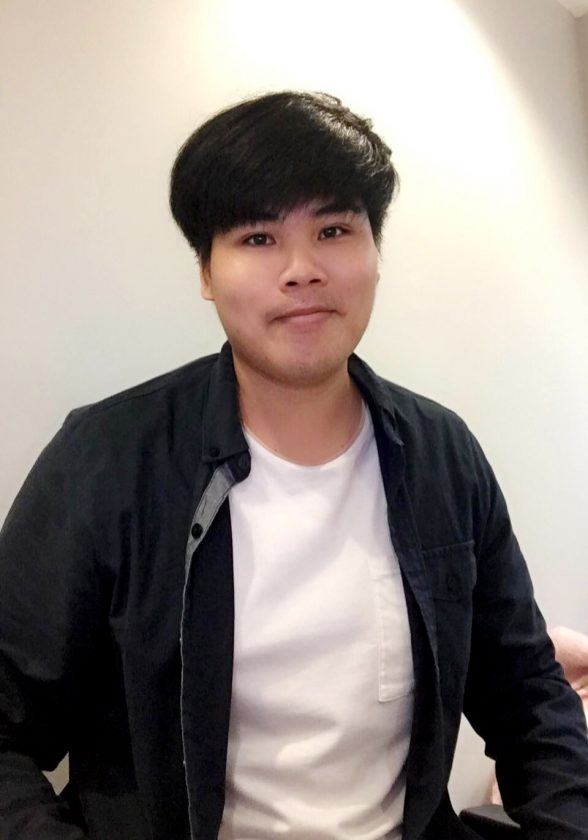 Mr. Thanakrit Kruangtrongjit is a shooting star in design profession who has earned many awards including the winner award offered by Boost Up Entrepreneurs 2562, reaping a money award of 10,000 Baht. Thankakrit felt grateful for his teachers from Faculty of Architecture for their professional suggestions on the correction of the task. He extended words to his fellow architecture friends that devotion and commitment to work is the key factor for success. He wanted the design students to keep working hard, not winning an award does not mean anything wrong because people can learn from the mistake to make thing better in the second time. Idea needs to always be revised because it is not necessary that the first thinking is the best idea. Design students are suggested to think more and see their work in different dimensions. Mr. Thanakrit finally admired his faculty for helping him master his skills on design which is enough to help him win many awards during the past years.
Photos: Thanakrit Kruangtrongjit
News : Ganapat Sirikiart
[ Thai ]