KKU Faculty of Dentistry's 20th anniversary is celebrated with activities including a concert to mobilize funds for low-income patients with oral cancer
Asst. Prof. Ajirravudh Subarnbhesaj, Associate Dean for Student Development, Alumni and Community Relation related that on the occasion of the 40th anniversary of Faculty of Dentistry of Khon Kaen University, many activities have been organized, and one of these is a fund-raising activity in order to assist the society as well as to make better the academic and service capacities of the faculty. All activities are well cooperated by lecturers, staff, students and alumni.
On May 15, 2019, a concert is scheduled, the third one of its kind, as commemoration of His Majesty King Bhumibol Adulyadej The Great. The concert will be playing the love songs on the play lists in the Baby Boomer generation until the Gen Z. Professional singers include: Khun Nammom Teeranai NaNongkhai, Khun Likwaa Pijika Jittaputta, Khun Sara Khungbanpot, Khun Kittinan Chinsamran (Kit the Voice), and Khun Kornkan Sutthikoses (Arm). Invited MCs include Khun Niti Chaichidatorn (Khun Pompam), Khun Warapan Saptanaudom (Khin Jaeng). The net revenue will be put into the Oral Cancer Patient Project of the faculty.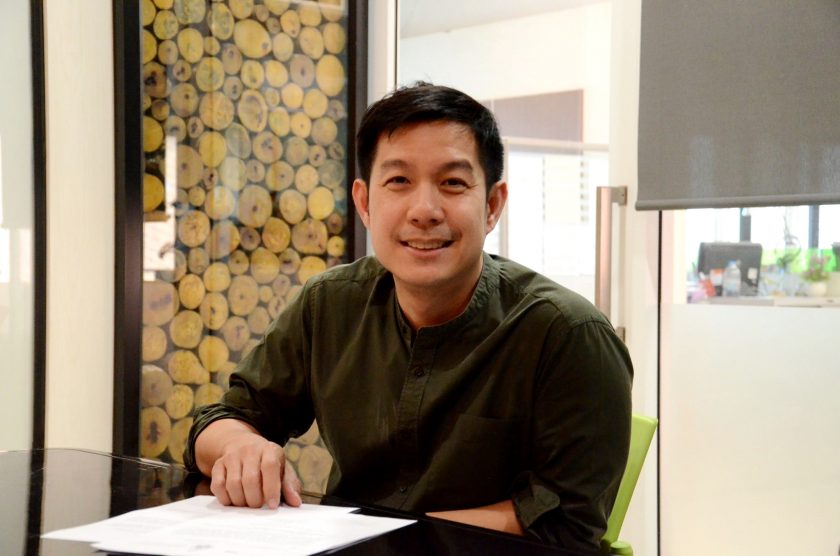 Asst. Prof. Ajirravudh Subarnbhesaj explained that from the survey of the world cancer incidence (GLOBACAN) in 2011, oral cancer was found at the 8th place among frequently found cases in the developing countries. In Thailand, the statistics compiled by the National Cancer Institute in 2009 show that the disease ranked the 6th on average, the 4th among males (8.4%) and the 8th among females (2.95%). If diagnosis and treatment prolong, the rate of survival within 5 years will be lower than 50%. From the data of oral pathology samples of Faculty of Dentistry of Khon Kaen University during 10 years (2005-2015), the number of oral cancer patients increased two folds when compared to the total number of patients undergoing oral biopsy, i.e., from 4 to 8% each year. There is also the tendency that the number grows every year. As the first Faculty of Dentistry in the Northeast with direct responsibility over the treatment of oral cancer and the vision as the Center of Excellence in Oral cancer in the future, there is necessity to mobilize funds for developing potential in diagnosis, treatment and rehabilitation of patients with oral cancer in the Northeast, most of whom are from low-income families with limitations in accessibility to receive treatment.
The concert is scheduled on June 15, 2019 from 19:00p.m. at Mo Din Daeng Room, Faculty of Medicine, Khon Kaen University. Tickets are available at the Communications Unit of Faculty of Dentistry. Money can be transferred to KKU SCB Account Number 551-440547-5 under the name Ajirravudh Subarnbhesaj. Sfter transfer, please send the copy or transfer slip to Facebook messenger – Webpage facebook: "Dang Saeng Thong Song Nai Duang Jai Niran" and get your ticket at the Communications Unit of Faculty of Dentistry, Tel 043-202405 Ext. 45111 or Tel. 094-2784634
News: Udomchai Supannawong
[ Thai ]