KKU hosts "Hug Kan Games" – Thailand Science Games of the 21 science institutions – President accents student development in all dimensions
June 3. 2019, 5.00 p.m. at the 50th anniversary sports center of Khon Kaen University – the opening ceremony was held for the 28th Thailand Science Games (Hug-Kan Games), which is hosted by KKU. Assoc. Prof. Charnchai Panthongviriyakul MD, President of Khon Kaen University presided over the ceremony. Assoc. Prof. Piansak Phakdee, Vice President for Student Development and Nongkhai Campus, assistant to the president, administrators of Faculty of Sciences and lecturers attended.
The ceremony began with students from 21 institutions parading into the arena followed by Asst. Prof. Dr. Chiinawat Tangkanjanawong, Associate Dean of Student Development of KKU Faculty of Science holding HRH Princess Maha Chakri Sirindhorn's trophy into the arena. The trophy will be awarded to the institute that scores the highest in the games.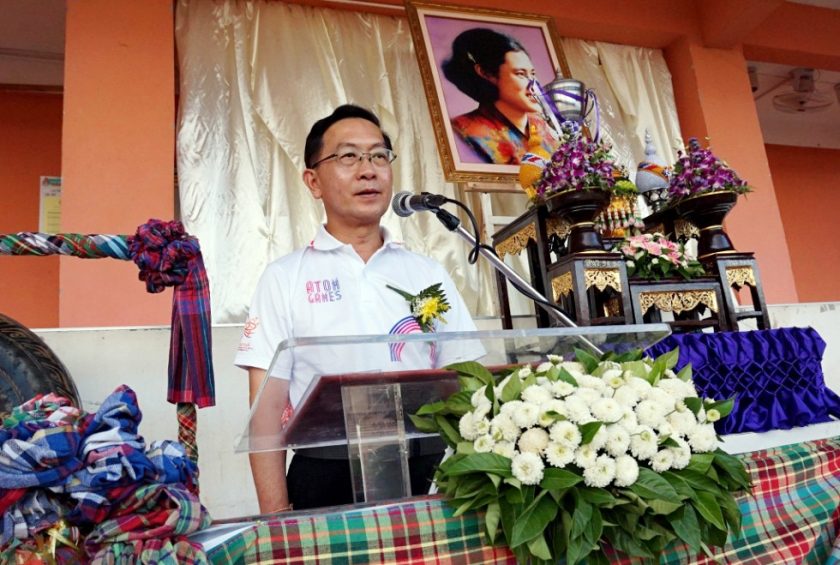 Asst. Prof. Dr. Somkiat Srijaranai, Dean of Faculty of Science said that the 28th Thailand Science Games hosted by Khon Kaen University on June 2-8, 2019 is aimed at promoting health among the students and relationships of the network institutions. There are 9 types of games and 3000 students from 21 institutions.
The "Hug-Kan Games" is the name of this game coming from the word "hug" in Isan which means "love" and also "hug" in English which means "embrace". Therefore, this name conveys the meaning of love and relationship among the institutions. The mascot "Nong Hug Kan" is a cartoon derived from Kalaphruek flower, KKU symbol tree. The mascot is wearing a brick color scarf in a checked pattern. The brick color is also the symbolic color of KKU.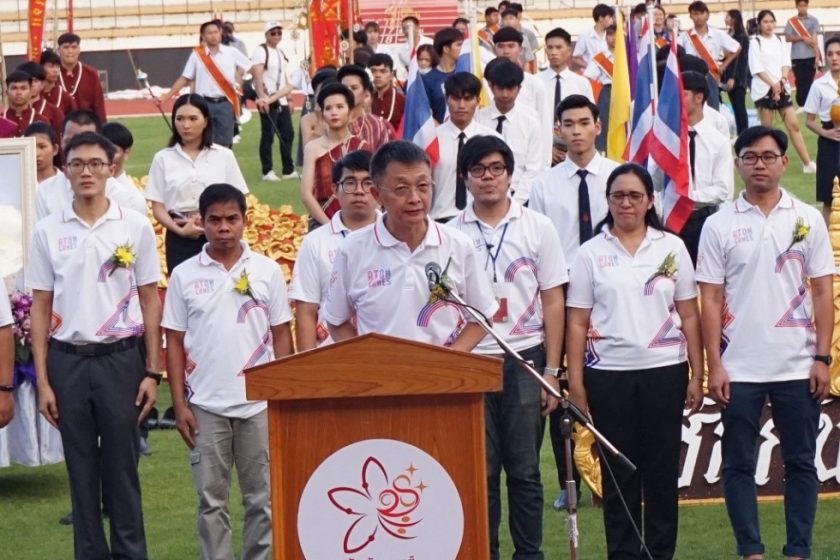 Assoc. Prof. Charnchai Panthongviriyakul MD, President of Khon Kaen University welcomed the students, professors and lecturers from all institutes and said that Khon Kaen University has a mission to develop students' capacities and health. He hoped that this games and the accompanying academic and entertainment activities will strengthen the relationships and all of the students' physical, mental, emotional conditions and the social skills so that all will become qualified graduates in the future.
Asst. Prof. Dr. Sompong Sitthiprom, Assistant to the President for Security and an alumnus of the 7th class of KKU Science, was the representative of adult athletes to lead the oath and light to opening fire. The two other representatives running with the torch were Mr. Santipap Erawan, a footballer and Mr. Chingchana Polachan, a softballer.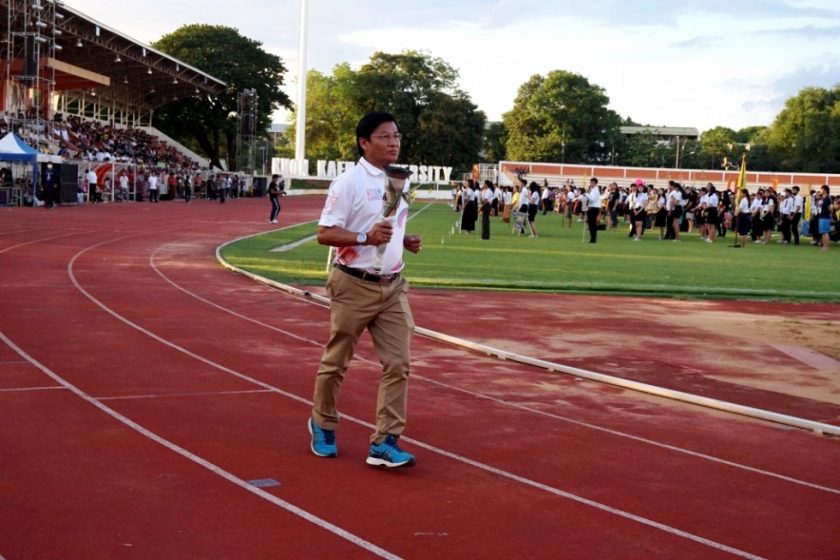 At the end of the opening ceremony, cheer leaders performed in the field followed by a "Bai Sri Soo Khwan" dance, "Hug Kan Games" show, "Tao Ngoy" show and "Lam Ploen" dance, all of which were to welcome the participants to the games. The host of the games circulates among the 21 institutions. KKU used to host one game in the past, the 14th one.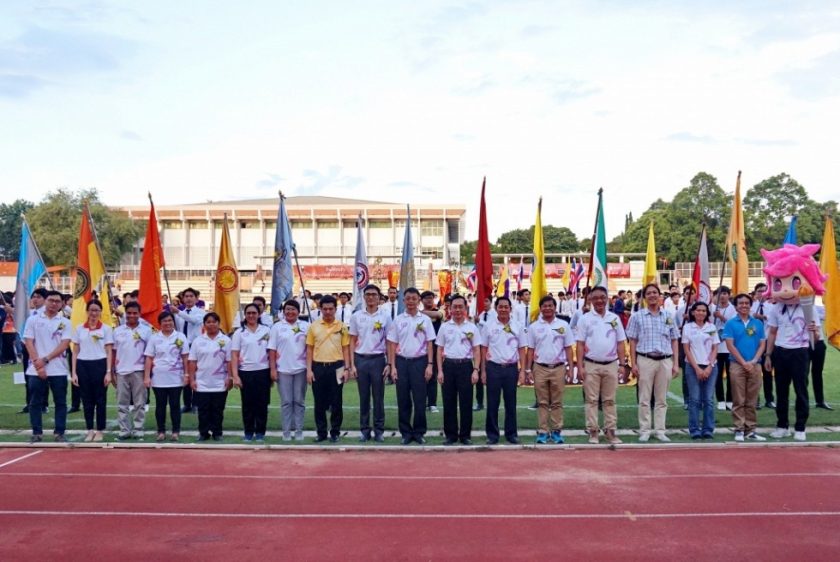 News/ Photos: Udomchai Supannawong